SECTOR PROBLEM
The edge polishing of small pieces, such as blacksplash, steps or fronts, represent big workforce costs, since most of the edge-polishing machines have too much size in order to work with small pieces. By this reason the edge- polishing and the finishing of small pieces is done handmade, fact that propitiates a decrease in the worker´s productivity.
IDM CREATION SOLUTION
Starband is based on its great abrasive power of the diamond bands (very superior in relation to circular pads) in order to obtain a perfect finishing in a minor time (). This device incorporates various modules composed by a starting band in order to draw a perfect angle on the edge. A second one characterized by a finer grain, a disc to eliminate vertical scratch and finally, a bright band. Furthermore, the mechanism is able to incorporate an optional beveled module.
Patent number: P201830532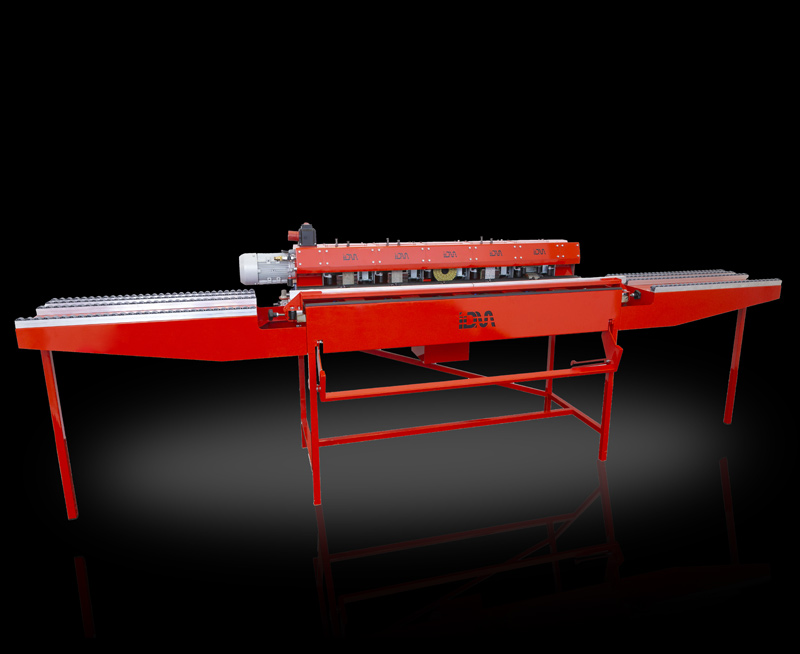 Technical sheet (basic / with beveling module / with tables):
Total length: 1580 / 1830 / 3350 mm
Total width: 725 mm
Height: 120 0mm
Weight: 120 / 138 / 185 Kg
Electric current input: 400 v
Water inlet: standard connection
Air inlet: pneumatic tube diameter 6mm
Motor power: 1,1 Kw